Resources for Christian Study
Below are some tools to help you deepen your walk with the Lord and expand your knowledge of who He is, what He has done, and who He has called you to be.
You can listen to sermons, read articles, and learn about our books. Please feel free to share these resources with those you know who would also glean from it.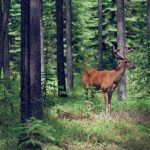 A friend was telling me about a recent hunting trip. He had sighted a buck that then disappeared into the thickets. After several days of hunting and not seeing much, the buck was a great sight to behold, and he really wanted to take it home. He prayed that if the Lord would cause the…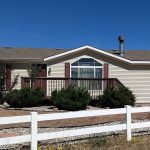 As mentioned a couple of months ago, we have learned to depend on the Lord as THE Provider. This week, I want to share specific provisions for housing. We sold our house in August 2016 with the expectation that the ministry would be getting an RV for us to live in and travel around the…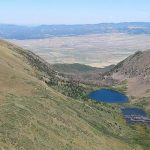 There's been a trail that has taunted me for the past two summers.  It is almost always in the top listings for trails near Westcliffe on Alltrails.com when I'm looking for places to hike.  I've considered it many times but have hesitated because of the length (about 12 miles). It's the Venable-Comanche Trail.  I've hiked…
"If you've ever been interested in the topic of Spiritual Warfare, local authors Mark and Dallas Henslee have written a book that you just HAVE to read! Well-written, specific and Biblically sound, this book will help you understand the realities of spiritual warfare, and how to fight the battle successfully through the power of Jesus Christ!"
Heather Trost, The Greatest Gift Bookstore
We had so many questions from readers that we decided to expand the teaching included in this book.  Additionally, you will find a dedicated Question and Answer section in the appendix.  Not really a paper copy reader?  We've got you covered.  Our e-book format is available here.
Behind Enemy Lines takes a look at the power of the Holy Spirit and how we walk in victory rather than defeat and how that often creates questions among those we encounter. You will be reminded of your identity in Christ and be guided toward applying biblical principles of doing like Jesus did. You will uncover practical insights for participating in what God is doing in and through His children when they submit to His will.
Dive into Behind Enemy Lines today.
Get your complimentary PDF excerpt of the Forgiveness chapter.
Are you ready to walk in fullness of purity and power?
Order your copy of Behind Enemy Lines for yourself or for your small group.
"Why flags?"   Well, because there is Scriptural basis, complimented by abundant symbolism in color and movement, and because worship is part of our spiritual warfare arsenal.   Synonyms for flags include banner, sign, signal, standard, standard-bearer, and symbol.  While flags as we know them today are not mentioned specifically in Scripture, the present day…
Continue Reading
Where does the use of praise banners and worship flags come from? Yes, flag worship is biblical, although there is no specific Scripture that commands us to use them in worship today.  Think of the flag bearer or standard bearer in biblical times.   We can even look to Scripture to see God in a…
Continue Reading
We send out monthly newsletters to keep you informed about ministry developments and short personal updates or prayer requests.  These are distributed via email to keep our administration costs to a minimum and are delivered to your inbox every 4-6 weeks. We like to keep our inboxes free of clutter, so we promise not to inundate you with material.