Resources for Christian Study
Below are some tools to help you deepen your walk with the Lord and expand your knowledge of who He is, what He has done, and who He has called you to be.
You can listen to sermons, read articles, and learn about our books. Please feel free to share these resources with those you know who would also glean from it.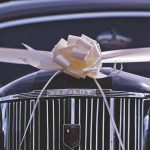 I attended a shower for a couple soon-to-be-married. Guests enjoyed the beauty of the wrapped gifts coming in. We talked about current day events and reminisced about that time in our lives around the various tables. Then, it was time to watch the couple open gifts. Lovely, practical items for setting up a new home…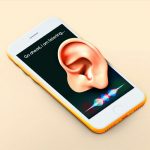 Have you ever had a time when you were hearing every word that someone said but didn't have a clue what they had said when they were finished? You were hearing but not listening. Sometimes, it is because we are thinking about a response to the first words they said. We may be thinking about…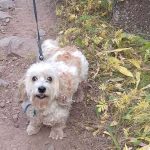 We are all on a journey through life. Some of us like to stick to the open paths with wide spaces and clear views. I tend to enjoy wandering the narrow, twisty mountain trails that lead to high places. Most of the time when I go hiking, my dog, Ginger, is my companion. In our…
"If you've ever been interested in the topic of Spiritual Warfare, local authors Mark and Dallas Henslee have written a book that you just HAVE to read! Well-written, specific and Biblically sound, this book will help you understand the realities of spiritual warfare, and how to fight the battle successfully through the power of Jesus Christ!"
Heather Trost, The Greatest Gift Bookstore
We had so many questions from readers that we decided to expand the teaching included in this book.  Additionally, you will find a dedicated Question and Answer section in the appendix.  Not really a paper copy reader?  We've got you covered.  Our e-book format is available here.
Behind Enemy Lines takes a look at the power of the Holy Spirit and how we walk in victory rather than defeat and how that often creates questions among those we encounter. You will be reminded of your identity in Christ and be guided toward applying biblical principles of doing like Jesus did. You will uncover practical insights for participating in what God is doing in and through His children when they submit to His will.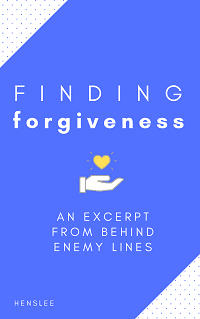 Finding Forgiveness
Get your complimentary PDF excerpt of the Forgiveness chapter from Behind Enemy Lines.
"Forgiveness is a deliberate decision.  One chooses to forgive, it doesn't simply occur because you stayed within a certain acceptable range of emotion in reaction to the offense.  If you do not choose to surrender the right to be hurt, then by default, you retain the right to be hurt and can use that at any point in the future against the offender.  When you choose to retain the right to remain hurt, offended, or wounded, you choose to remain a victim by default.  It is very difficult to be both a victim and a conqueror at the same time (Romans 8:37).
Since reconciliation is not commanded, we can forgive without having to continue to be harmed...."
"Why flags?"   Well, because there is Scriptural basis, complimented by abundant symbolism in color and movement, and because worship is part of our spiritual warfare arsenal.   Synonyms for flags include banner, sign, signal, standard, standard-bearer, and symbol.  While flags as we know them today are not mentioned specifically in Scripture, the present day…
Continue Reading
Where does the use of praise banners and worship flags come from? Yes, flag worship is biblical, although there is no specific Scripture that commands us to use them in worship today.  Think of the flag bearer or standard bearer in biblical times.   We can even look to Scripture to see God in a…
Continue Reading
We send out monthly newsletters to keep you informed about ministry developments and short personal updates or prayer requests.  These are distributed via email to keep our administration costs to a minimum and are delivered to your inbox every 4-6 weeks. We like to keep our inboxes free of clutter, so we promise not to inundate you with material.