Resources for Christian Study
Below are some tools to help you deepen your walk with the Lord and expand your knowledge of who He is, what He has done, and who He has called you to be.
You can listen to sermons, read articles, and learn about our books. Please feel free to share these resources with those you know who would also glean from it.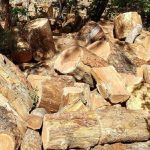 As we are entering winter, and the time of burning fires for heat, I have been working on getting ready by splitting the wood that I gathered earlier in the year.  As I worked, I was thinking about how these trees stood tall on the hillside of Legacy Heights and now they are being prepared…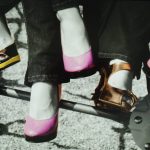 The Disastrous Aerial Several years ago, I broke my tibial plateau. We reference it as breaking my knee, but the kneecap itself was unaffected. Basically, it was a radial fracture, which my orthopedist called impressive, caused as a result of one of my skis not releasing when I fell. I'm told the aerial was beautiful;…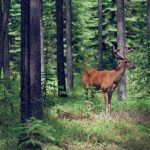 A friend was telling me about a recent hunting trip. He had sighted a buck that then disappeared into the thickets. After several days of hunting and not seeing much, the buck was a great sight to behold, and he really wanted to take it home. He prayed that if the Lord would cause the…
"If you've ever been interested in the topic of Spiritual Warfare, local authors Mark and Dallas Henslee have written a book that you just HAVE to read! Well-written, specific and Biblically sound, this book will help you understand the realities of spiritual warfare, and how to fight the battle successfully through the power of Jesus Christ!"
Heather Trost, The Greatest Gift Bookstore
We had so many questions from readers that we decided to expand the teaching included in this book.  Additionally, you will find a dedicated Question and Answer section in the appendix.  Not really a paper copy reader?  We've got you covered.  Our e-book format is available here.
Behind Enemy Lines takes a look at the power of the Holy Spirit and how we walk in victory rather than defeat and how that often creates questions among those we encounter. You will be reminded of your identity in Christ and be guided toward applying biblical principles of doing like Jesus did. You will uncover practical insights for participating in what God is doing in and through His children when they submit to His will.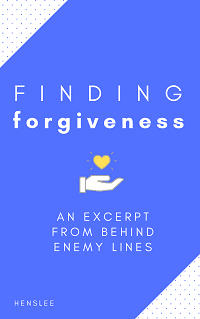 Finding Forgiveness
Get your complimentary PDF excerpt of the Forgiveness chapter from Behind Enemy Lines.
"Forgiveness is a deliberate decision.  One chooses to forgive, it doesn't simply occur because you stayed within a certain acceptable range of emotion in reaction to the offense.  If you do not choose to surrender the right to be hurt, then by default, you retain the right to be hurt and can use that at any point in the future against the offender.  When you choose to retain the right to remain hurt, offended, or wounded, you choose to remain a victim by default.  It is very difficult to be both a victim and a conqueror at the same time (Romans 8:37).
Since reconciliation is not commanded, we can forgive without having to continue to be harmed...."
Fabric, Fabric, and More Fabric "So, how much fabric do you need?"  It was a question loaded with the additional sentiment, "Don't you think you have enough?"   The thing was, all I knew was certain fabrics were standing out, but I didn't have conceptualization of flags to be made from the fabrics.  There was…
Continue Reading
The Process of Making Worship Flags "So, if you're going to make a flag for someone, do you have to spend a lot of time with them first?" she asked.  I wasn't prepared with an answer. After all, to that point I'd only made flags for myself and given some as gifts to friends. "Let's…
Continue Reading
We send out monthly newsletters to keep you informed about ministry developments and short personal updates or prayer requests.  These are distributed via email to keep our administration costs to a minimum and are delivered to your inbox every 4-6 weeks. We like to keep our inboxes free of clutter, so we promise not to inundate you with material.