Our story of how God has been molding us and strategically placing us, sets the backdrop for why Blue Fire Legacy was founded. Through a journey of healing, Christ has redeemed our struggles and hurts so that we can assist others as they work through their life challenges.  In Christ, we have the strength to live triumphantly.
Igniting the Body of Christ to Live in Fullness of Purity and Power
As the Body of Christ we are to live in His fullness. In other words, we are to be filled to the utmost capacity with Christ, His character and His abilities.

To live in fullness of purity is not to have a checklist of do's and don'ts that we follow religiously. While holy living will be an outflow of our life, it results from living like Christ. To accomplish our goal we must consciously choose to think and act according to the example that Christ gave us. Christ's central purpose was to do the will of the Father. 
"So Jesus said to them, "Truly, truly, I say to you, the Son can do nothing of his own accord, but only what he sees the Father doing. For whatever the Father[a] does, that the Son does likewise." John 5:19 ESV
For us to live like Christ, we must align our purpose with His. We must make doing the Father's will our priority. How do we know the will of the Father? We must be in communion with Him.

In our world, it is easy for us to think that what God is telling us to do is also what He is telling every other Christian to do. To some degree there are common instructions, but there can also be great differences. While we are all to share our faith with others, we are not all called to go into foreign countries to reach the lost. It is important that you hear from God what He wants you to do and then do it.

We endeavor to come alongside believers to encourage and challenge them to walk in Christ-likeness, utilizing one-on-one counseling and group training to provide tools and accountability. It is our desire to help others exercise and grow their faith while deepening their intimacy and communion with God. 
Credit Mark and Dallas Henslee
Coming Alongside...to Encourage Each to Live in the Fullness of Who and What GOD has Called and Gifted Them to be
Blue Fire Legacy accomplishes its God-given purpose by coming alongside Christian pastors, churches, missionaries and mission organizations to encourage each to live in the fullness of who and what God has called and gifted them to be. This is accomplished through providing individual Biblical counsel, organizational consulting, small group training, study materials, and conferences.
Ultimately the Lord is the source of all fullness. It is through His direction and strength that we operate. Our goal is that each person and organization we work with reaches their full potential.  We see that as living out the Great Commission and their calling in the righteousness of Christ, through the power of His shed blood, under the direction of the Holy Spirit, in intimacy with the Father.
A Glimpse of Mark and Dallas's Journey
We have each held various church roles individually and together since we were teenagers.  These roles included filling positions such as custodian, children's choir leader, nursery coordinator, sound tech, Sunday School teachers, small group leaders, worship leader, flag ministry coordinator, associate pastor, church planter, and lead pastor.  We have been members of churches in multiple evangelical denominations serving as lay leaders, which allows us to better minister inter-denominationally.
Our family moved to Fountain, CO in 1999 with 3 small children, no established housing, and no jobs. Why? Because we felt God was asking us to be associate pastors for a new church plant being started.  The lead pastor of that project went back to pastor the sponsoring church just a few short months after we moved to Colorado. Despite the abrupt change, God was gracious and provided a good job for Mark and a nice home for the family.
As children, youth, and young adults, God was shaping us for this work.
We lived in Fountain for 17 years and ministered there in various capacities during that time. A majority of our ministry experience was obtained within the bi-vocational realm.  We also spent time in God's "surgical theater," "recovery ward," and His "spiritual boot camp" while living in Fountain.  We even spent 54 weeks of being homeless nomads after we left the Fountain area.  Reflecting on each of these experiences, we see God used them to prepare us for ministering to ministers.
Establishing the Ministry in Westcliffe, CO (and now expanding to Texas)
The Lord not only provided ministry property in Westcliffe, CO, but He also provided a house for our personal needs.  The house doubled as our office, as we held appointments in person and through video conferencing.  We have now sold this house, and are ministering from Blue Fire Legacy's 5th wheel trailer, which affords us better opportunity to come alongside ministers that cannot come to us for whatever reason.
We visit Colorado as possible, however, we now spend much of our time in Texas, or on the road between ministry assignments.  Legacy Heights is still set aside for the retreat center and is used for spiritual renewal by those who live locally that make appointments to do so.
Gifted with both business and ministry acumen, Mark ministered as a lay leader while pursuing and completing a Master's Degree in entrepreneurial accounting.  He successfully established and grew his own public accounting practice in Colorado Springs, CO.  Mark worked for many years as a bi-vocational pastor and CPA.  However, when God called him into full-time ministry, Mark left the professional accounting world behind.
He has served on various boards and has an eye for creative solutions.  Mark completed ICIT (In Christ's Image Training) Level 2 and continues to be a scholar of the Scriptures.  Mark started Heritage of Praise Fellowship as a non-denominational congregation with his wife Dallas in September 2002.  They continued to minister in this bi-vocational setting for six years.
Mark enjoys teaching and purposes to make his sermons and workshops applicable to life today, while maintaining a fidelity to the inerrancy of Scripture.  God has given him the ability to balance care for people, teaching, and administrative gifts in a space of exercising his faith over circumstances.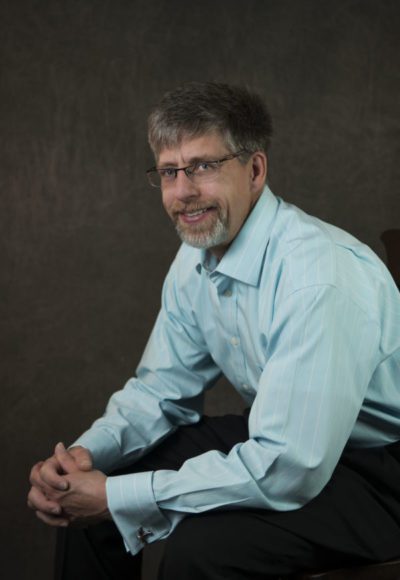 Obtaining a familiarity with ministry from both the perspective of being a preacher's kid and minister alike, Dallas has operated in her giftings in various capacities over the years.  She returned to school to obtain a master's degree in counseling, provided pro-bono counseling services for a church based clinic in Colorado, and opened a private practice in Colorado in 2008 which she left behind to enter full-time ministry.  Her spiritual giftings combined with her years of experience in the field have proven to be valuable to her clients.  
Dallas completed ICIT (In Christ's Image Training) Level 2 and engages with non-credit online courses available through Dallas Theological Seminary in addition to engaging in specialty topics of training in the counseling field.  She offers clinically informed, faith-based counseling and pastoral care to missionaries, ministers, and vocational Christian leaders.  Dallas also enjoys teaching and leading others in worship whether through voice, instruments, or flags.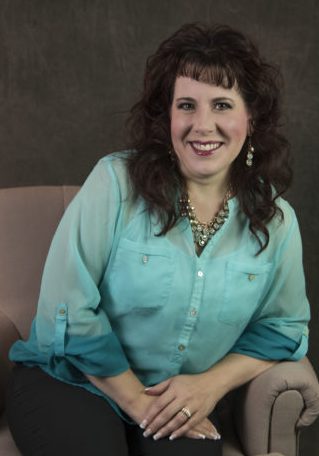 These individuals work behind the scenes to keep us on track and speak into the growth of the ministry.  We appreciate their valuable insight.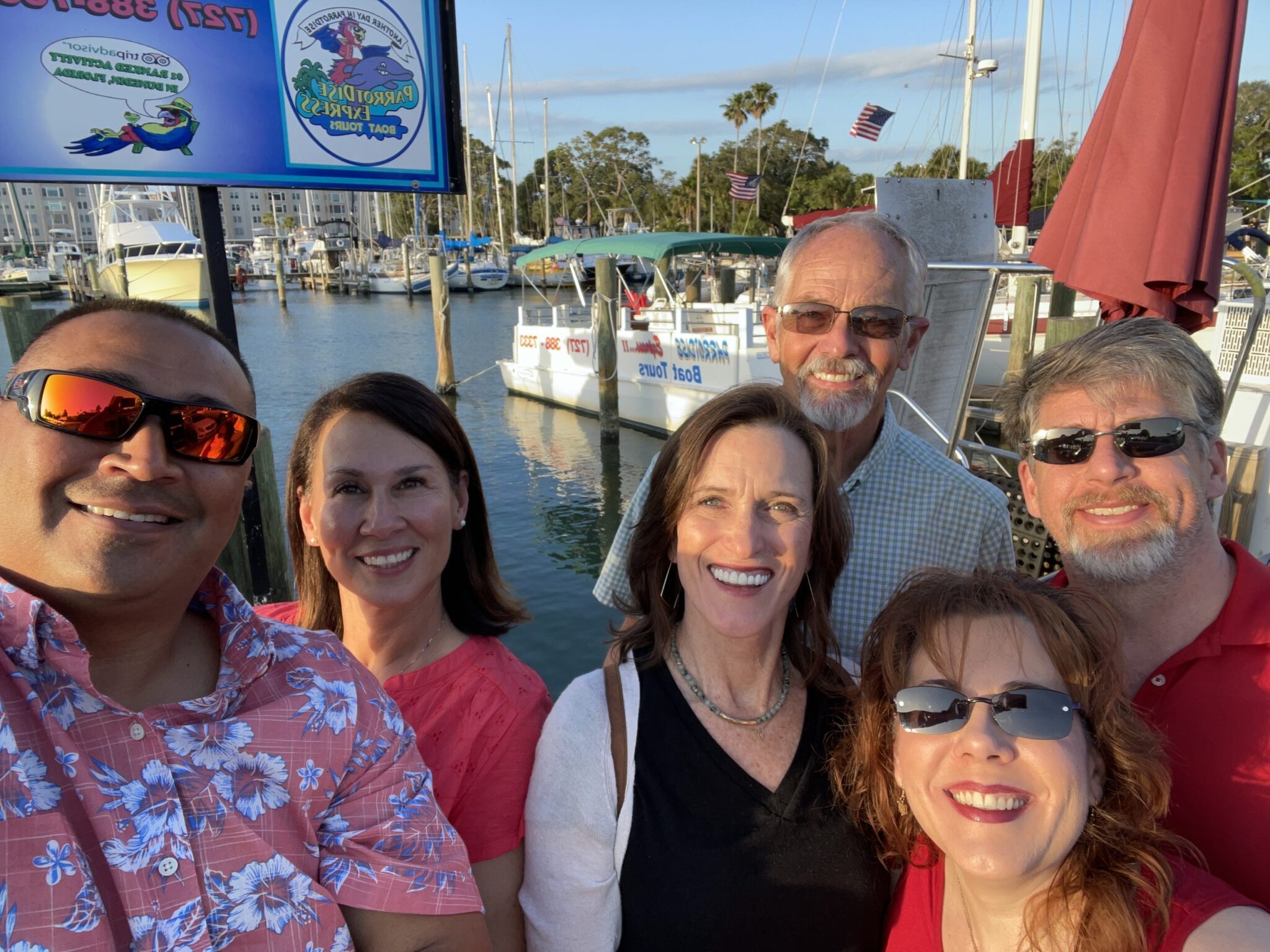 Reflections: Living Right-Side Up in an Upside-Down World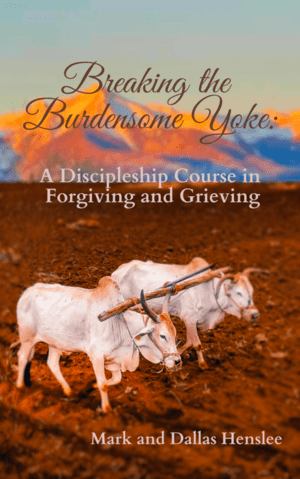 Our most recent title is now available. Reflections is a collection of 52 stories combining real life experiences and spiritual principles.  Previously included in our monthly blog distribution, these selections are no longer available on the website as stand alone entries.  Purchase your copy to relive your favorite stories with Biblical application.
Breaking the Burdensome Yoke
---
Breaking the Burdensome Yoke: A Discipleship Course in Forgiving and Grieving is our most needed title and offers practical tools in addition to the foundational Scriptural support for recovering after disappointment, hurt, betrayal, or great loss.  These topics are so intrinsically intertwined that we decided it was best to offer them to the reader in a comprehensive format rather than discussing them in individually titled works.
The book is formatted for individual processing or adapted use with a small group.  Application and discussion questions are found at the end of each chapter.  There is also a Question and Answer section at the end of the book to help address focused concerns.
"After a devastating childhood trauma, I went decades living a life based in shame.  Breaking the Burdensome Yoke gave me hope as it introduced me to Scriptural truths and sound tools to combat the devil's lies that tangled me in fear, guilt, unforgiveness, and doubt.  The Holy Spirit used this book to give me the understanding and courage I needed to show up and fight for the redemption and peace Jesus provides."  (Breaking the Burdensome Yoke, back cover)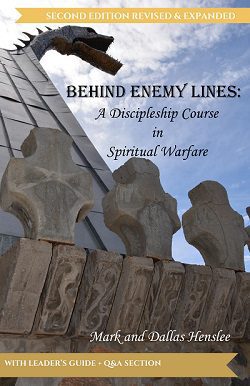 In 2017, we published a book, Behind Enemy Lines: A Discipleship Course in Spiritual Warfare, which teaches on topics such as baptism, forgiveness, and spiritual warfare.  It is our desire that the body of Christ learn about their authority and identity as God designed. As children of God, we can approach life from a position of victory rather than defeat.
In 2019, we published a revised and expanded 2nd edition to answer the questions that we were asked by readers. The expanded edition also includes group facilitation question and answer discussion questions.
I grew up in the church. Why have I never heard this teaching before?
A look at the power of the Holy Spirit and how we walk in victory rather than defeat often creates questions like this among those we encounter. Behind Enemy Lines serves as a reminder of our identity in Christ in addition to being a guide for how to apply these biblical principles in our lives. Practical insights assist the reader in participating in what God is doing in and through people who are submitted to His will. (Behind Enemy Lines back cover)
JennyLyne vs the Guinea Hens
Our first book for children.  JennyLyne vs the Guinea Hens deals with the concepts of forgiveness at a children's level.  Join JennyLyne on her various misadventures.  This illustrated book is full color and measures 9 x 9.
Big Year--Living On the Road
This year, God saw fit to do several big things.  Highlights include: 
We added two board members, and held our first Board retreat.

He provided an administrative assistant.

He provided a 5th Wheel Travel Trailer.

He provided a beautiful truck to haul the 5th Wheel.
We are now fully mobile as we are living and officing in the ministry's 5th Wheel.  Guess we're now officially "nomadic home-missionaries."
Coast to Coast
Last year we circled the globe and this year our travels took us coast to coast, to Washington, D.C., and to America's heartland despite the complications of COVID-19 restrictions. We're wondering what significance God is communicating through this year's travel assignments.
Work in Bangladesh - March 2019
Around the World in 18 Days
Literally!  We left the US on March 4th to visit missionaries on the field who required our services.  After several attempts to purchase return tickets, we wound up traveling completely around the globe.
Traveling Ministry
As you can see from our work in Bangladesh, one arm of our ministry is traveling to those of you who cannot get away, whether due to working bi-vocationally with little to no time off or limited finances. We can come to you.  In these circumstances, we provide consulting and pastoral care for immediate issues and stressors, as well as, for reconciliation and strengthening your ability to continue ministering effectively.
A key differentiator of Blue Fire Legacy is that God has asked us to come alongside.  We serve by coming to you. We are able to make better observations when joining someone in their normal routine.
The Ministry's Truck and 5th Wheel
To facilitate traveling to ministers within the continental United States, Blue Fire Legacy has a truck and 5th wheel which permits us to take our home and office on the road.  Having our home with us when we travel to minister means we are not a burden to those we are coming alongside and provides a means for our re-energization at the end of each day.
Of course such vehicles require fuel, insurance, and maintenance.  If you designate a gift towards the ministry vehicles, that's where your money will be used.
Biblically Based Teaching
Blue Fire Legacy works primarily as a proactive and preventative care ministry as well as working on healing past wounds.  Should crisis counseling be desired, we may refer you to another organization which specializes in this type of care for ministers.
In addition to coaching, consulting, and pastoral care for ministers, Blue Fire Legacy offers Biblically based teaching in a variety of formats - itinerant pulpit supply, conferences, and seminar/workshops.
Sometimes inner healing work is required.  Sometimes your local congregation needs to be exhorted to care for each other more selflessly and better support you as their pastoral staff. In other words, we can say the hard things that you may not be able to say from behind the pulpit.  Each church has its own culture and concerns that arise out of that established culture. We will be sensitive to the dynamics present rather than attempting to impose a generic, cookie-cutter approach.
Retreat Center
Looking forward, there are plans for a retreat center, a place you can come to be refreshed and refilled through creative and practical arts. The exact timing of establishing the retreat center is still unknown. Our first step is to improve the building site by providing excavation work, septic, and adding a pump to the well.  Additionally, we'll need to run electricity and water to the parking site for the 5th wheel.  We anticipate these improvements to cost between $30,000-$45,000.  In adherence with our no debt policy, the retreat center development will begin when sufficient funds are available to complete the first of two buildings.  See below for a more in depth description of the vision for the retreat center at Legacy Heights.
Hear about God's provisions, prayer requests, and cool God stories. Subscribe to our monthly newsletter.
Do you have questions about us, our services, our vision, or ways we can help you or someone you know?
Our services are provided at no cost to the recipient and we have a zero debt policy. So how is Blue Fire Legacy funded?